Regular price
Sale price
$84.95
Unit price
$84.95
Sale
Sold out
Helps Minimize Fine Lines and Wrinkles.*
Supports Healthy Skin, Nails and Hair.*
Supports Healthy Natural Glow.*

3rd Party Tested

Money Back guarantee

Free Shipping
View full details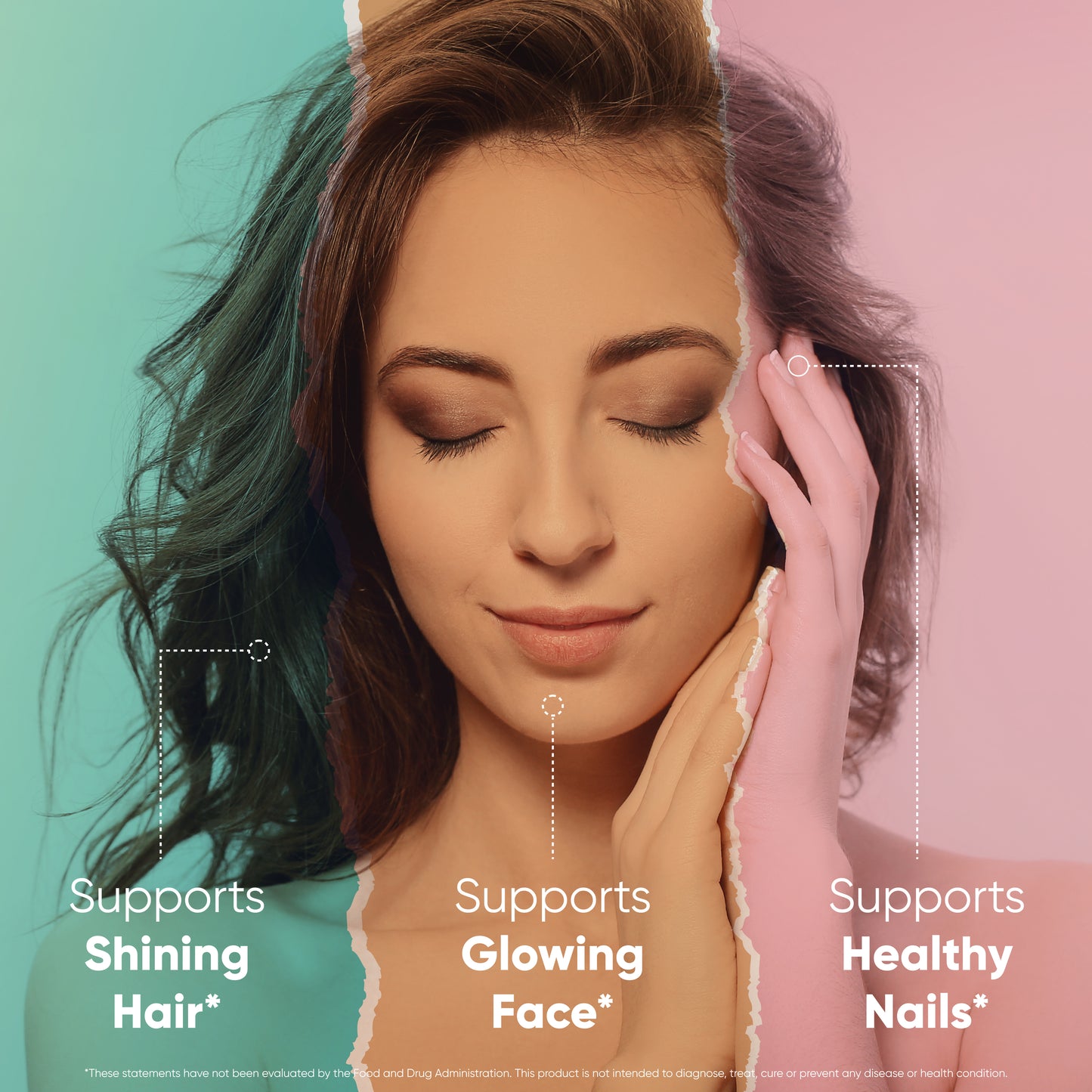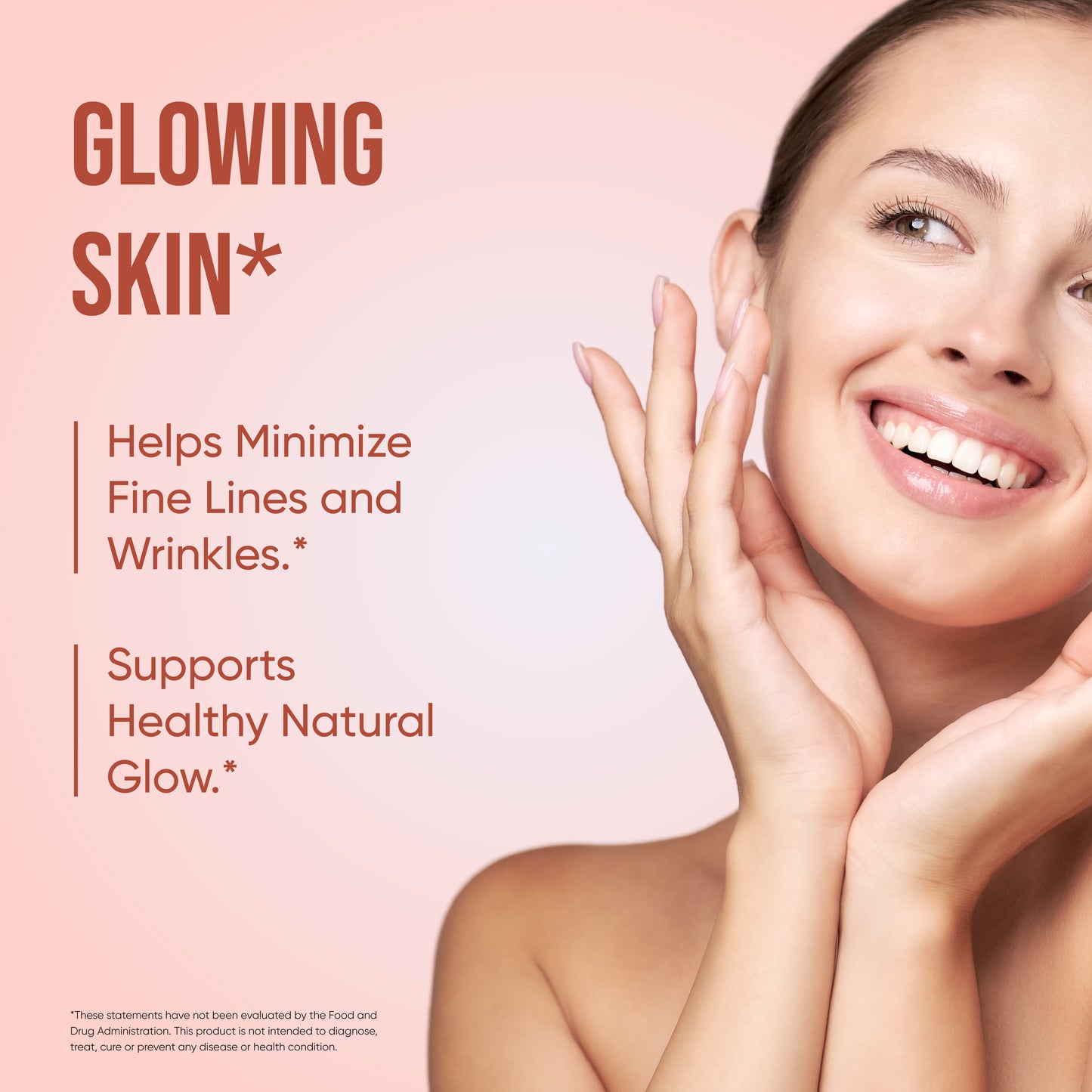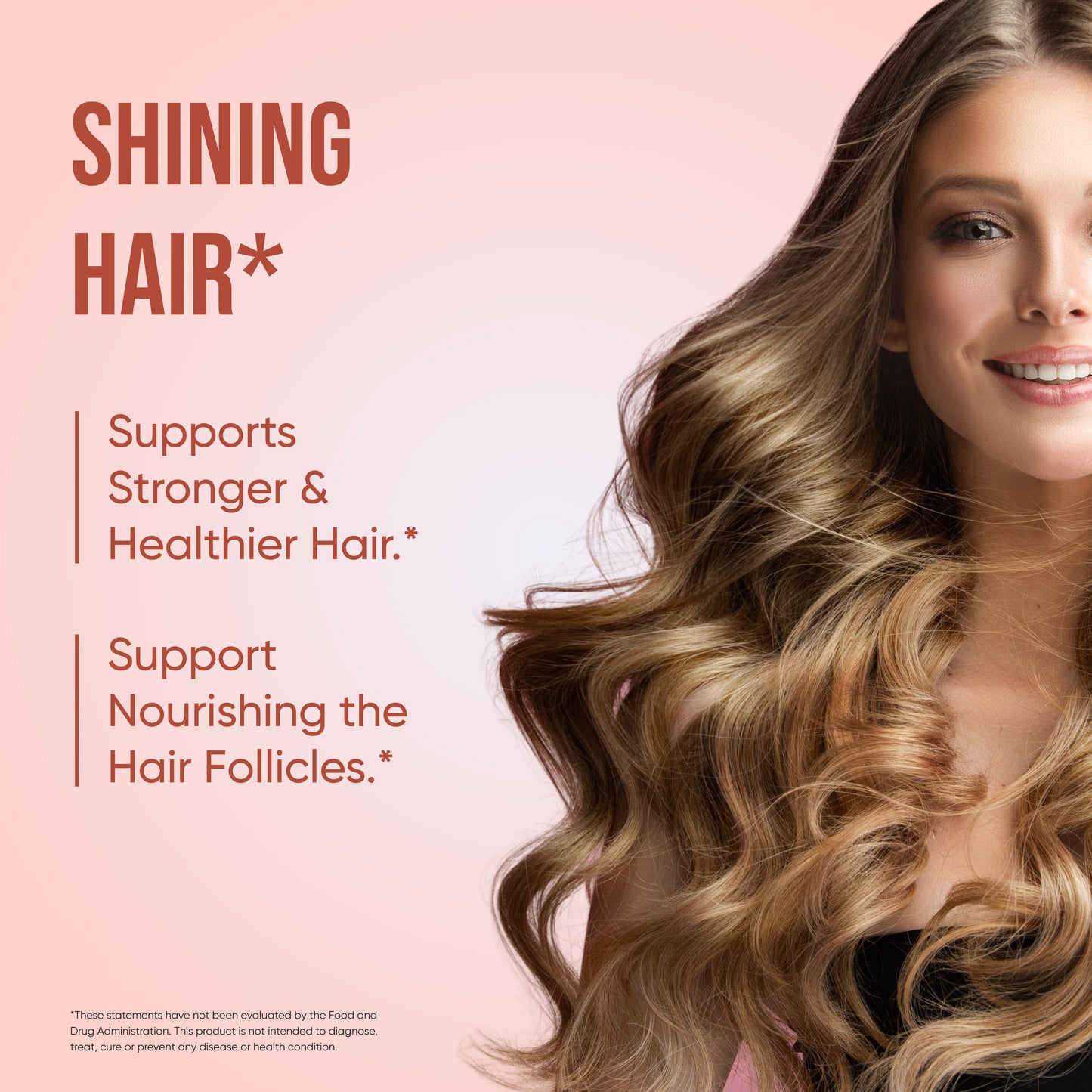 Collapsible content
Highlights

Perfect Companion for Those Who Hit 30s.
Collagen:
100% Hydrolyzed for Greater Absorption.*
Supports Healthy Digestion, Joint Mobility & Flexibility.*
Powerful Peptide to Support Strong Hair, Radiant Skin, & Nails.*
Beauty5:
#1 Wholesome Beauty Supplement to Target Root Causes of Aging Signs.*
Visible Results Just in 30 Days.*
Clinically Proven Ingredients to Support Shiny Hair, Healthy Skin & Nails.*

Our Quality Promise
Formulated with research based ingredients to maximize results.

Each batch undergoes rigorous testing to ensure it meets our high standards when it comes to quality and effectiveness.
Why Sandhu's Collagen Beauty5 Bundle?
How Does This Miracle Bundle Work?
Description

Age is Just a Number - Stay Young & Vibrant with our Wholesome Collagen Beauty5 Bundle!*

Our powerful bundle pinpoints the internal causes of aging signs including hair thinning, wrinkles, dark spots, brittle nails, weakened GUT & joints- because true youthfulness radiates from inside out.*

 

Collagen 

For your Skin, Hair & Nails:*

Collagen plays an important role in supporting skin elasticity and hydrating hair scalp.* It helps keep your hair and nails healthy.*

For your Bone & Joints:*

Since collagen is an essential component of the healthy cartilage in our joints, supplementing it helps improve normal joint mobility and flexibility.* Additionally, it supports bone and muscle health.*

For your GUT & Digestive Health:*

Supplementing collagen supports maintain a healthy  GUT lining & helps reduce bloating.* It also supports to ease leaky GUT symptoms & helps maintain healthy digestion.*

 

Beauty5

5 Ingredients Targets 5 Key Root Causes of Healthy Hairs & Wholesome Beauty!

MitoHeal®- Supports Natural Production of Collagen & Elastin*

Discover youthful beauty with our clinically tested & patented red and black currant extracts.* It Supports collagen & elastin synthesis thereby improving hair quality and minimizing wrinkles, fine lines, & skin coarseness.*

Biotin – Supports Healthy Metabolism & Keratin Synthesis*

The potent dose of 10,000 mcg of quality-proven biotin helps in keratin synthesis, fat, and protein metabolism to support & nourish luscious, strong hair and beautiful nails*

Enovita®- Helps Maintain Healthy Circulation & Positive Mood*

A High-quality grape seed extract standardized with 95% PACs to support healthy circulation and nutrient flow.* It also helps ease occasional stress and maintains a positive mood.*

Setria® Glutathione – Helps in Balancing Melanin Production*

A 99% ultra-pure fermented antioxidant, clinically studied to support natural melanin balance and minimize dark pigmentation for a radiant, even-toned glow.*

Opextan®- Helps Protects from UV Radiation & Oxidative Stress*

Opextan, 2x double strong olive fruit polyphenols are proven to support your skin from UV and oxidative damage, it helps maintain a healthy & glowing Complexion.*
Frequently Asked Questions
1. How long does it take for this Collagen Beauty5 Bundle to work?

Everyone is unique and will have a different experience when using the product. What matters most is consistency. However, you may notice changes like improved hair growth, better skin quality, and more flexible joints typically after 4 weeks or more.
2. Will this bundle work for me to improve my cognitive health?

Yes, Beauty5 in this bundle contains clinically studied ingredients that has proven results in improving cognitive health.

3. Can I take this bundle to ease the bloating?

Yes, Collagen helps you ease the bloating and also the leaky GUT symptoms and supports you with healthy digestion.

4. Does any of the product supports antioxidation?

Yes, Beauty5 contains a powerful blend of 5 antioxidants that helps neutralize free radicals.

5. Will it help me maintain a youthful skin?

Yes, this bundle contains exclusive ingredients that help improve and maintain the skin quality.