Regular price
Sale price
$29.95
Unit price
$29.95
Sale
Sold out
Supports Healthy Muscle Function.*
Supports Nerve & Bone Health.*
Supports Healthy Sleep.*
3rd Party Tested

Money Back guarantee

Free Shipping
View full details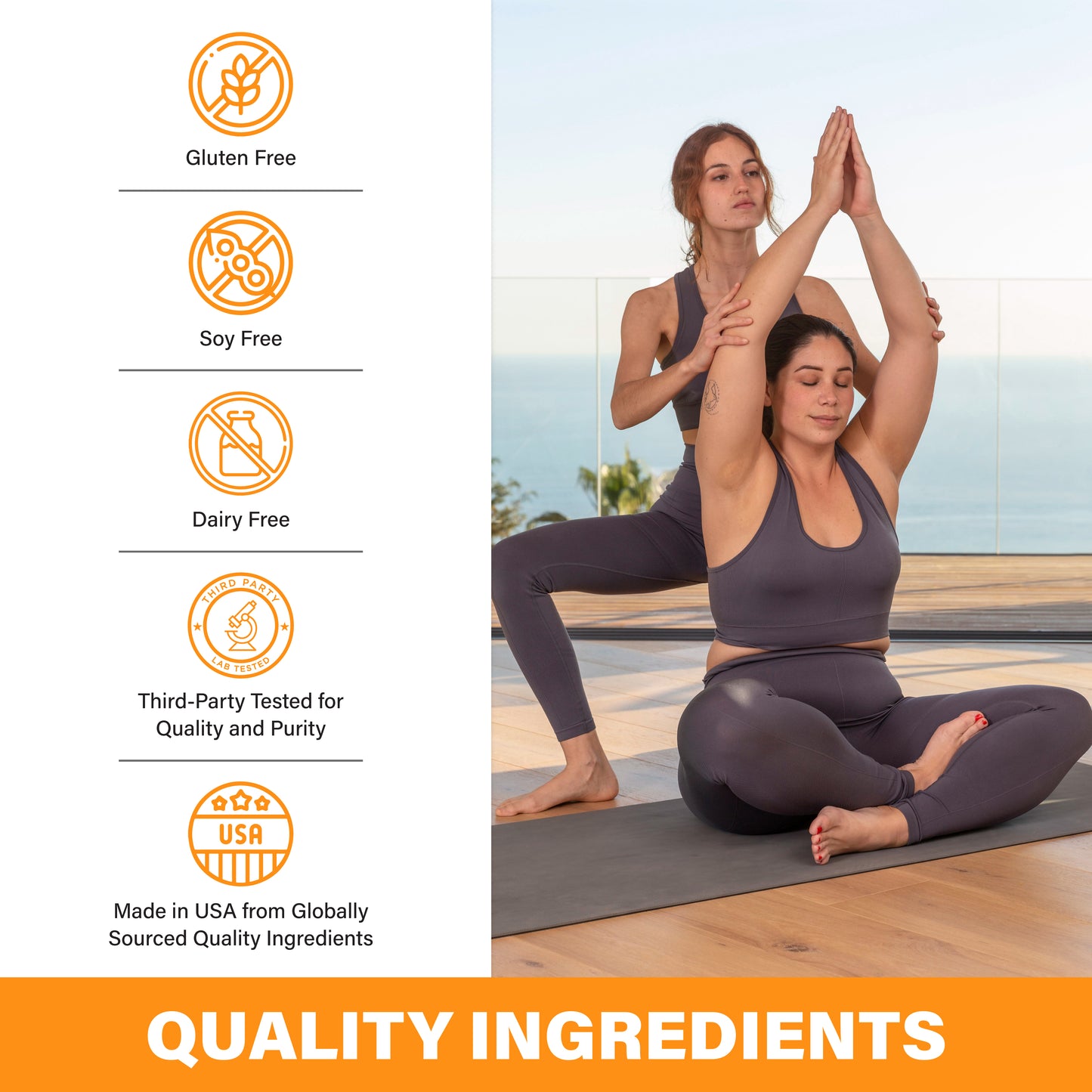 Collapsible content
Highlights

Magnesium Citrate, a High Absorbable form of Magnesium.*
Raw Materials sourced from Quality Suppliers.
Easy-to-swallow Capsules suitable for Vegetarians.
Gluten-Free, Soy-Free, Dairy-Free, and Third-party Tested.
Formulated, Tested, and Packed in the USA.
Formulated according to current Good Manufacturing Practices (cGMP).
Suggested Usage

As a dietary supplement, take 3 capsules a day in divided doses, preferably with food or as suggested by your healthcare provider.
Ingredients

Magnesium (as Magnesium Citrate)
Other Ingredients: Vegetable Cellulose Capsules, MCT Powder.
Our Quality Promise
Formulated with research based ingredients to maximize results.

Each batch undergoes rigorous testing to ensure it meets our high standards when it comes to quality and effectiveness.
Description

Key Product Features and Benefits

Supports Healthy Muscle Function.*
Supports Nerve & Bone Health.*
Supports Healthy Heart Rhythm.*
Supports Healthy Sleep.*
High Absorbable Form of Magnesium.*
Suitable for Vegetarian Use.

 

Essential Micronutrient*

Magnesium is the fourth most abundant mineral in our body and supports more than 300 enzyme-induced biochemical reactions.*(21) Being a micronutrient, we need it in relatively small amounts, but it makes a huge impact.*(21) Around 25 g of magnesium are available in an adult's body, with 50–60% of that amount found in bones and the rest in soft tissues.*(21) The amount of free magnesium in circulation is less than 1% of the total, and as an essential micronutrient, the body closely regulates these levels.*(21)

Despite its physiological importance, our regular dietary habits may not contain enough magnesium to fulfill our wellness needs; therefore, supplementing with highly absorbable magnesium may be a perfect choice.*(21)

 

Micronutrient-Macro Benefits*(1-21)

Supports Muscle Health*(1,2)

Magnesium plays a vital role in regulating the calcium and potassium levels that supports healthy muscle functioning.*(14) Magnesium also supports recovery from exercise by dispositioning lactate, which accumulates during exercise.*(1,2)

Supports Nerve Health*(3,4)

Magnesium involves in the transmission of signals between nerve cells and muscles to support healthy nerve functioning.*(3,4)

Supports Bone Health*(5-9)

Magnesium supports bone formation by maintaining healthy calcium, phosphorus, sodium and potassium, and vitamin D levels.*(5-9)

Supports Heart Health*(10-16)

Magnesium supports healthy heart functioning by helping the contraction and relaxation of heart muscles and also supports maintaining healthy circulation.*(10-16)

Supports Healthy Sleep*(17-19)

Magnesium supports natural calming and relaxation, and helps easier transition to deep and healthy sleep.*(17-19)

 

Why Sandhu's Magnesium Citrate?

Research-based ingredient.
Magnesium citrate, a high absorbable form of magnesium.*(20)
Raw materials sourced from quality suppliers.
Easy-to-swallow vegetarian capsules.
Gluten, soy, dairy-free, and third-party tested.
Manufactured and distributed according to current Good Manufacturing Practices (cGMP).
Frequently Asked Questions
Why do people take magnesium supplement?

People may take magnesium supplements to address magnesium deficiencies or to support muscle health, bone health, heart health, and sleep quality.*
How do I choose a high-quality magnesium supplement?

It is advisable to look for magnesium supplements that have been verified by third-party organizations as they ensure the product meets specific quality standards.
What is the recommended daily allowance (RDA) for magnesium?

The RDA for magnesium varies depending on age, gender, and life stage. For adult males, it ranges from 400-420 mg/day, while for adult females, it ranges from 310-320 mg/day.

Are there any risks or side effects associated with magnesium supplements?

When taken as directed, magnesium supplements are generally safe for most individuals. However, excessive intake may cause diarrhea or stomach cramps. It is essential to follow the recommended dosage and consult a healthcare professional if you have any concerns.

Can pregnant or nursing women take magnesium supplements?

It is recommended that pregnant or nursing women consult with their healthcare provider before taking any dietary supplements, including magnesium supplements, to ensure safety and appropriateness for their specific situation.
Total 5 star reviews: 53
Total 4 star reviews: 10
Total 3 star reviews: 0
Total 2 star reviews: 0
Total 1 star reviews: 0
100%
would recommend this product
Helps

It did help with sleep and muscle tension, would continue.

Changed my life! Highly recommend.

Not only did it help me sleep, but also helped a lot with the muscle tension that I had from the past few weeks.

Easy to swallow and fast shipping

Helps with anxiety.

These helped me with anxiety.

Keeps me calm, I would recommend these.
Reviews Loaded
Reviews Added